Welcome to the Shawano County Historical Society website! You can navigate this website to learn about us and take advantage of the history preservation and educational services we offer, and help us fulfill our mandate, as we celebrate Shawano County's rich and wonderful heritage.
Like us on Facebook!
---
Events & Happenings
Headstones WWII
Historical Society volunteers in full costume will share local stories of love, valor and patriotism. This is a phenomenal event that takes place at Woodlawn Cemetery. Visit the graves of several local veterans who served in World War II and hear their stories.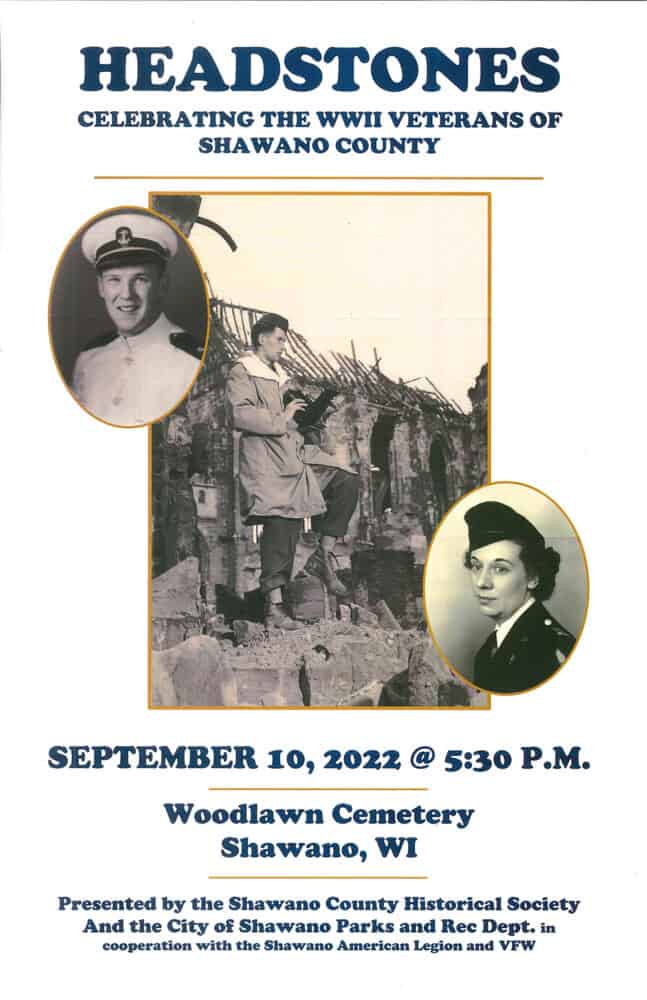 Shawano County Historical Society
524 N. Franklin Street
Shawano, WI 54166
E-mail: office@shawanohistory.com
Phone: (715) 526-3323
To schedule a group tour:
museumtours@shawanohistory.com
To contact our Curator:
curator@shawanohistory.com
To send comments, news items or to submit articles for our newsletter:
newsletter@shawanohistory.com
To reserve the Old Tabor Church for your event:
office@shawanohistory.com