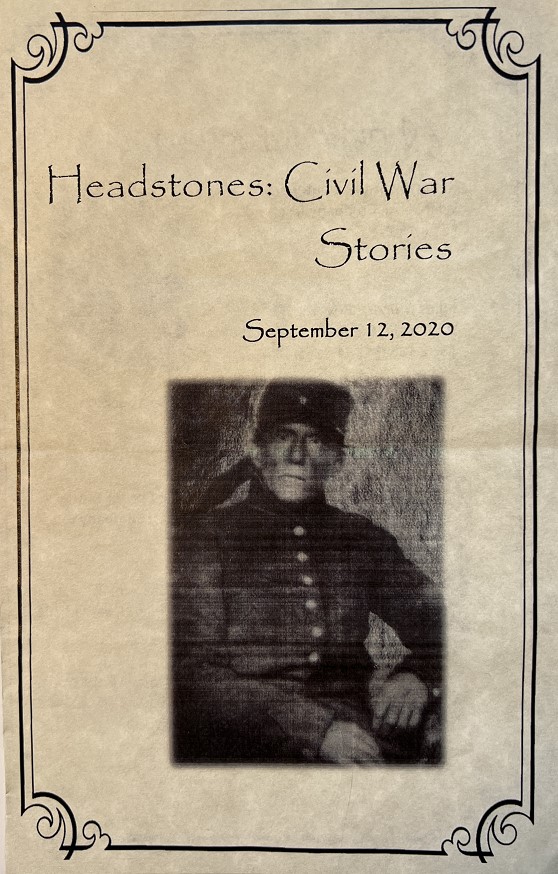 Memorial Day is the day we remember our veterans. That is… all veterans of every war, whether they were soldiers, airmen, sailors, marines or guardsmen. The United States flags are placed near the headstones to honor them for their selfless duty to our nation.
After some years had passed of placing the US flags on the veteran's graves at the Woodlawn Cemetery, there was concern as to if we were missing any veterans.
Research began, going back as far as possible in our area of military history. We found 74 Civil War Soldiers in Woodlawn. Out of 74, only 13 had military stones. These were being flagged by sight, but 51 had personal headstones and 10 were unmarked graves. So, 63 soldiers were not being honored on our Memorial Day.
With the "Embracing Our Heritage" community program, we found sponsors to pay for a GAR (Grand Army of the Republic) flag holder for all 74 soldiers. They will be placed aside their gravestones. The 10 unmarked graves will be receiving a headstone to mark their graves. Now, ALL Civil War Soldiers in Woodlawn Cemetery will be remembered and accounted for… forever!
These soldiers were the forefathers of the City of Shawano. Many were lumberman and farmers. Our statues on the corner of Main Street and Green Bay Street are tributes to these people. Some started hotels, hardware stores and liveries. Many held offices of mayor and sheriff in the area. These veterans made Shawano what it is today.
Our Civil War Heroes:
ROBERT JACKSON: Lieutenant, 21st Wisconsin, Co. I, 1862-1865.
JULIUS MURRAY: Private, 6th Wisconsin, Co. E. 1861-1863; 1864-1865.
STEPHEN GARDNER: Private, 32nd Wisconsin, Co. I, 1862-1865.
THEODORE DODGE: Corporal, 1st Wisconsin Calvary, Co. E, 1861-1862.
JOHN SCHWEERS: Captain, 3rd Wisconsin, Co. H, 1861-1865.
NATHAN LAKE: Private, 41st Wisconsin, Co. F, 1864-1865, the last civil war veteran to live in Shawano County.
There are approximately 74 Civil War veterans buried in Woodlawn Cemetery