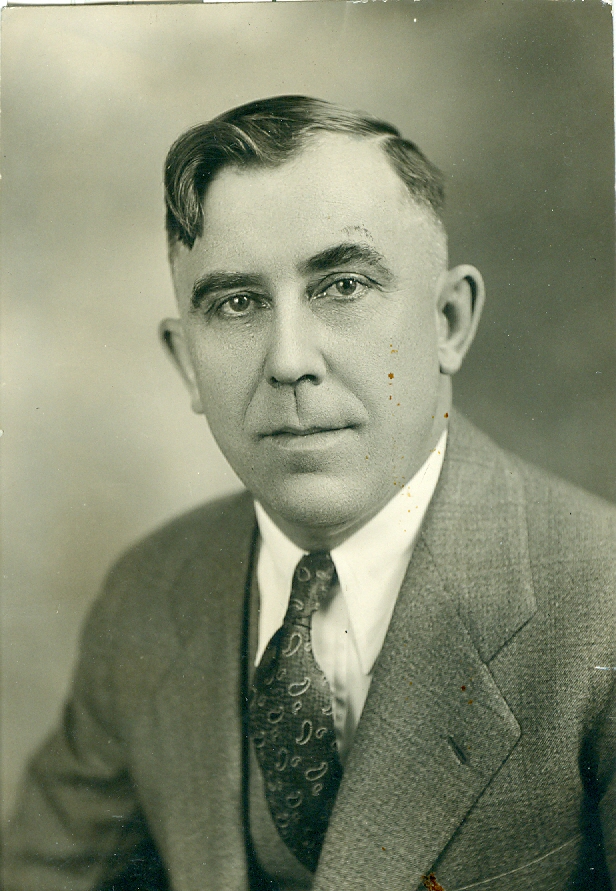 Oscar Druckrey was born on March 31, 1891, in Pulcifer, in the Town of Green Valley, in Shawano County, Wisconsin.
Oscar enlisted into Company F 127th Infantry on March 19, 1917, at the age of 26. Upon his enlistment, he followed his fellow company members to Camp Douglas, and eventually to Camp McArthur. At Camp McArthur, he married the love of his life, Miss Louise Gandt of Gillett on December 29th, 1917. They were married by the company Chaplin in the home of my wife's friend, Dr, Witt of Waco, Texas. The wedding was witnessed by Sgt. Oscar Dettman and Corp, Louis Mangold. Shortly after the wedding, Oscar Druckrey was shipped off to Europe.
During his time in France, Oscar fought in the Aisne-Marne Campaign, or the Second Battle of the Marne, the last major German offensive of the war. During the campaign, the 127th pushed through a small French village, but they were held up by a barrage of machine gun fire at Bellevue Farm. On August 1, 1918, the company was tasked with taking Bellevue Farm, a German stronghold just before the town of Fismes. In the morning, they reached a wooded area east of Bellevue farm. Their artillery fire fell short, killing 9 men and wounding 10 others. Louis Mangold, one of the men in Oscar's wedding, was one of the men killed in this friendly fire incident. His name is on the wall of the missing. Oscar was one of the 10 people wounded.
The medics thought Oscar was as good as dead. He was wounded in the right arm, right side, and right leg. He laid on a stretcher receiving only minimal medical attention for what felt like eternity. However, after three days, the medics must have realized that Oscar was a fighter and transported me to an army field hospital to receive the surgeries needed to close his wounds. Oscar spent 5 months in Langres recuperating and rehabilitating from my wounds. After I was discharged from the hospital, I spent my time sorting mail and walking around the city; however, that my time in the war was just about over.
Oscar began my journey home via railroad. In a boxcar, he stopped at Blois, France for two weeks, and then finally made his way to Bordeaux. On February 5th, 1919, Oscar boarded a transport ship named the Pocahontas, making my way to Virginia. In Virginia, he enjoyed an American style chicken dinner and sent 2 telegrams to his wife, letting her know he was stateside. From Virginia, Oscar was sent to Camp Grant in Rockford Illinois. On March 7th, 1919, Oscar was discharged from the United States Army at Camp Grant. With $101.56 in his pocket, he made my way to Chicago to finally head home.
Once he settled back into civilian life in Shawano County, Oscar began raising my family; however, tragedy struck when my wife died in 1932. In 1933, he was remarried to Miss Magdalen Matz. Oscar Druckrey was active in the American Legion, managed the grocery department at Lauerman's department store, and was elected by the people of the first ward, in the city of Shawano, as a Shawano County Supervisor. Oscar Druckrey passed away on November 20, 1974, at the age of 83 years old.
Cpl Oscar Franz Druckrey
Co F 127th Inf
Enlisted: 19 Apr 1917
Released: 7 Mar 1919
Born: 31 Mar 1891 Green Valley, Shawano Co. WI
Died: 20 Nov 1974, Shawano, WI
Grave located in Woodlawn Cemetery