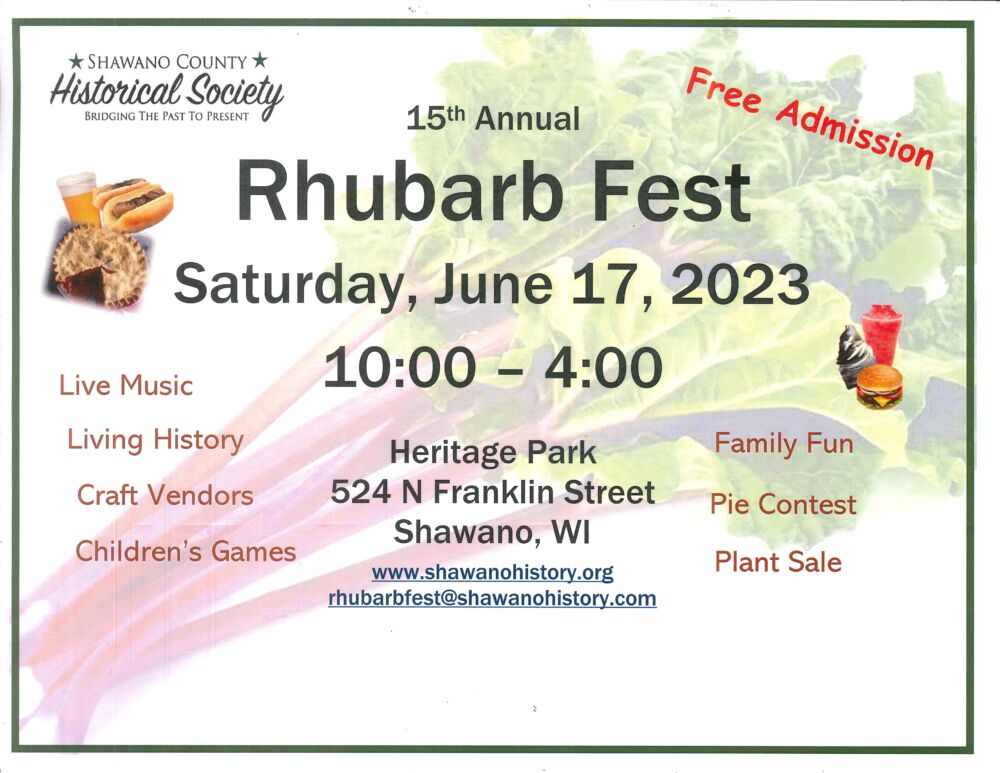 The Shawano County Historical Society is excited to host its 15th annual Rhubarb Fest on Saturday, June 17, 2023!  Admission is free for the festival which will be held at Heritage Park, at 524 N Franklin Street in Shawano, from 10am to 4pm.  Some of the features will include;
Join us on June 17, 2023 to help preserve the culture and history of Shawano County!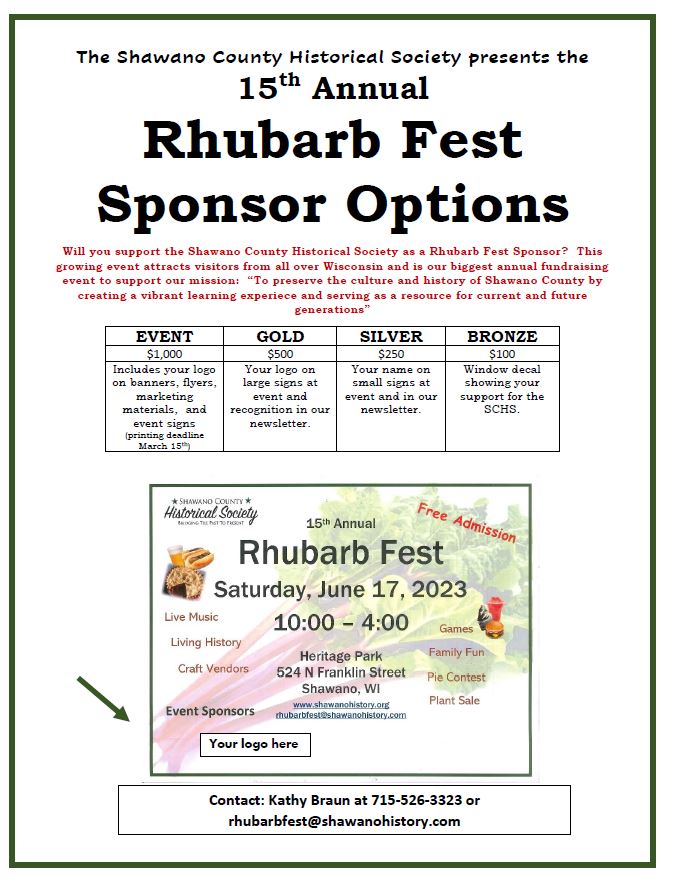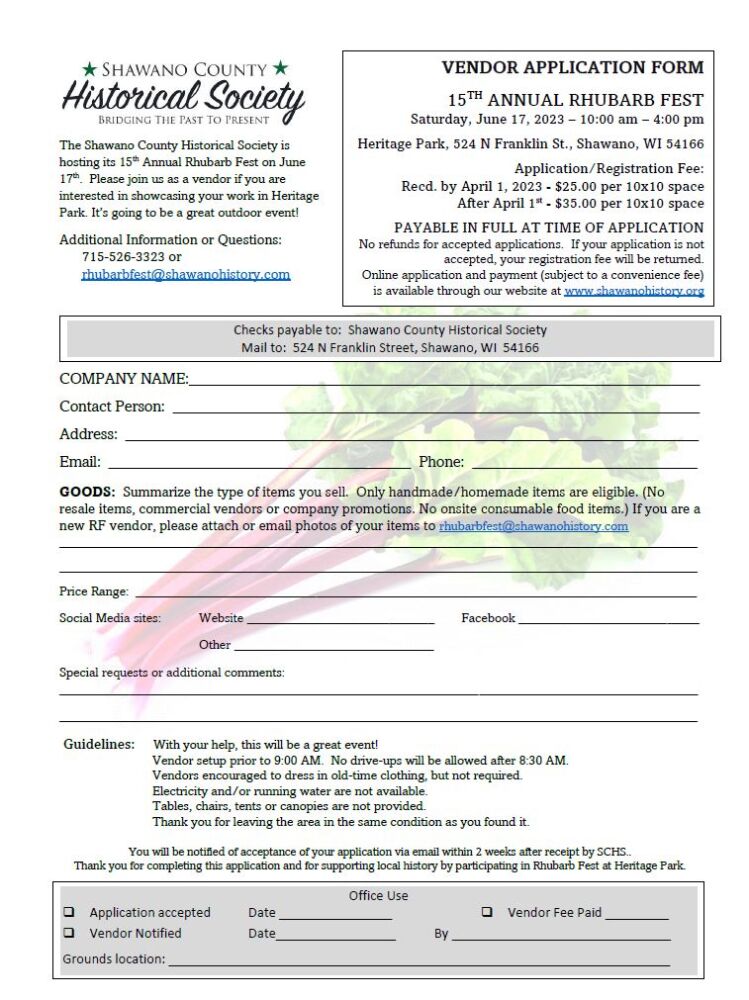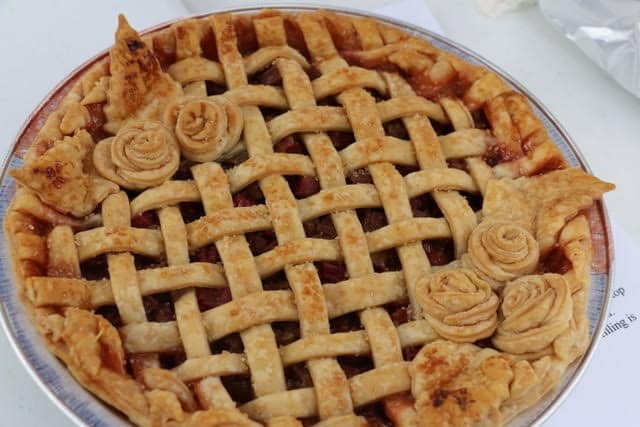 The Shawano County Historical Society is getting ready for Rhubarb Fest on June 17th at Heritage Park in Shawano.  Will you help make our rhubarb bake sale a success?  Please bring baked goods MADE WITH RHUBARB — pie, cake, torte, cookies, muffins, bread, jam, etc.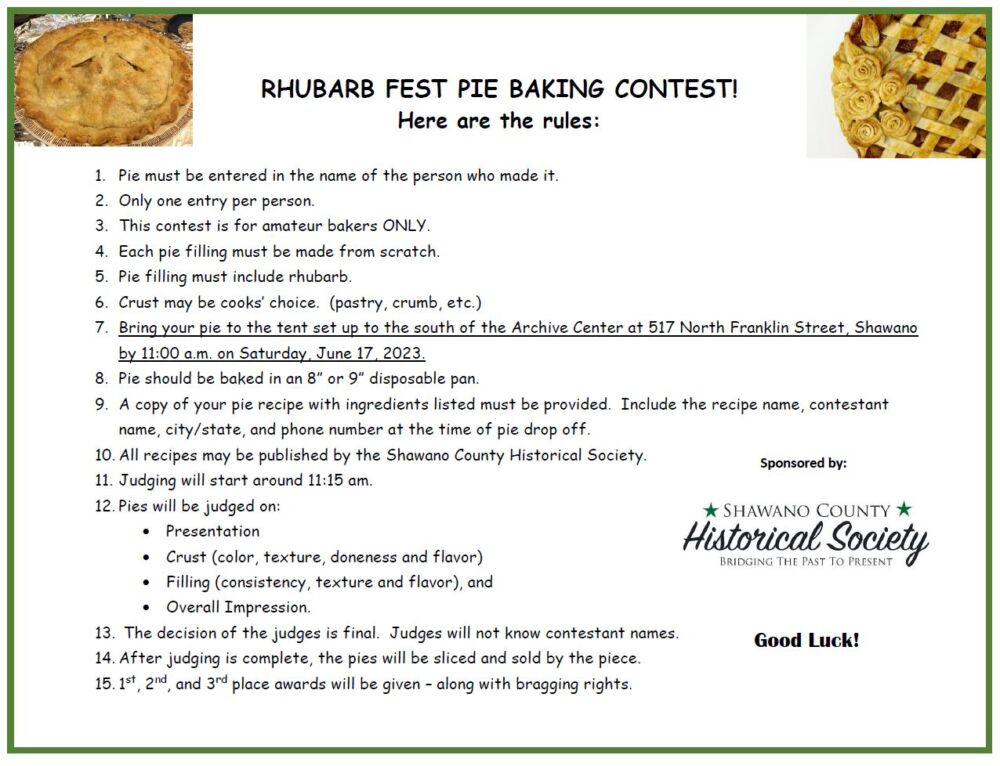 Rhubarb Fest Pie Baking Contest
"How good is your rhubarb pie?
Do you bake the best one around?
Here's your chance to prove it by winning our Rhubarb Pie Contest…bragging rights for a year!
No pre-registration needed.
Here are the contest rules"