Red Springs Township Schools
by Jane Glenz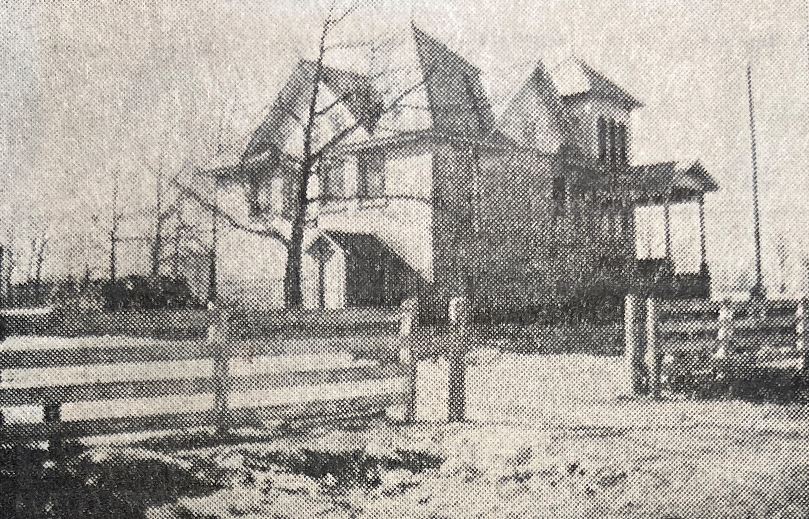 KOONZ SCHOOL
It was in the spring of 1910 that the people in the Red Springs area met at the Charles H. Koonz home and decided to organize a school district which they called Lakeside School District No. l. There were between thirty and forty children of school age in the vicinity at that time. The land for the new school was donated by Mr. Koonz and the architect selected to plan the building was C.C. Fritz of Shawano.
Until the building was completed in December of 1911, school was held in the Jerry Johnson home which was located on the shores of Beaulieu Lake. The furniture for the school consisted of rough 2 x 8 planks placed on nail kegs for seating. The written work was done by placing a book on one's lap and trusting that the other seven or eight on the same plank were quiet enough so the teacher could read the work.
Since the new school was completed in December, a Christmas program was held in the new building. The new term started in January of 1912.
In the spring of 1941 the enrollment was down to seven or eight children. It was then that the district consolidated with the Village of Gresham. Bus transportation was provided to Gresham and the children in the area continued to go to school in Gresham or Shawano by bus.
The schoolhouse is still standing today. It has been renovated and is being used as a private house.