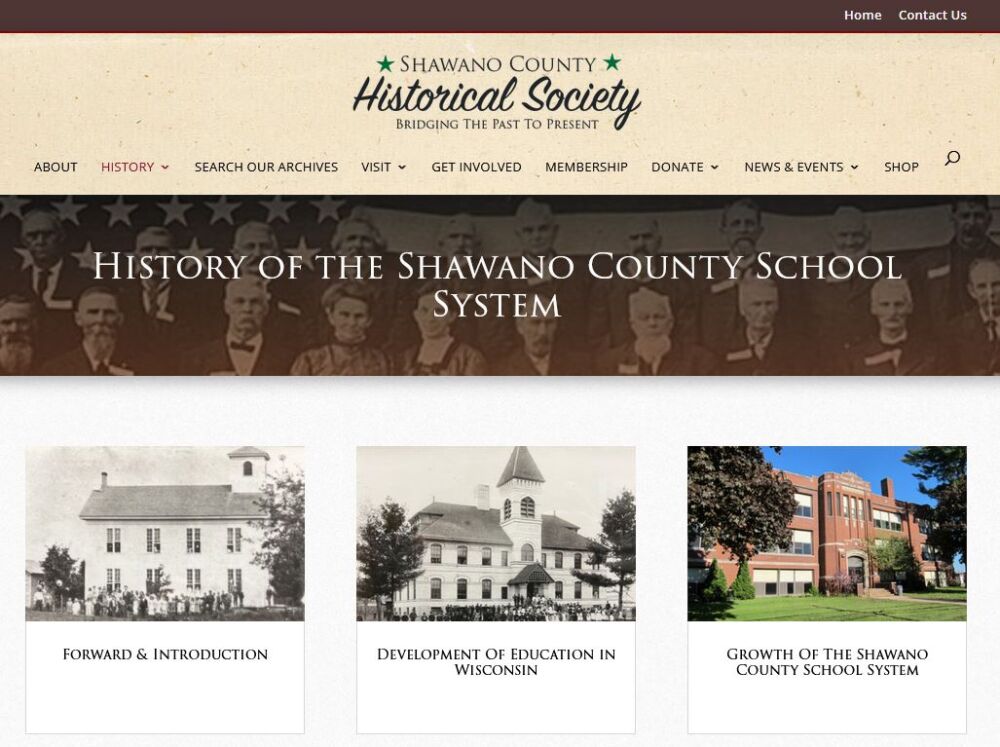 Over the decades, the Shawano County Historical Society put together information on the history of schools in Shawano County. However, there hasn't been a comprehensive text outlining the history of the county's school system. As we considered a project we came across a book by Jane Glenz, a history teacher at Shawano High School, published
in 1994 titled, "TEACHING THEM TO FISH – A History Of The Shawano/Gresham School System." This project was completed with the help of her students and the approval of the school superintendent, Fred Davel.
In our research, we found the only copy of this document in the archives at Shawano High School. Of all the documents we've reviewed, this document is the most comprehensive we've found that outlines our county's school system development. With the permission of Jane Glenz, we are publishing this on the Shawano County Historical Society's website.
Within these pages we will be augmenting Jane Glenz's content with additional photos and information in the possession of the society.  We have an extensive collection of school information to add to the release of this new website feature so check back occasionally for new content.